Concert for viola and 10-channel soundtrack
Saturday, February 20, 2010, 19:30
Gudny Gudmundsdottir in a special performance with
Hops Hopsi
, an installation by Hulda Ros Gudnadottir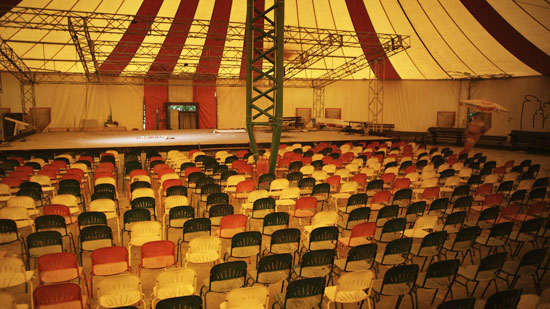 still from Hulda Ros Gudnadottir, The missing audience, 2009
Hulda Ros Gudnadottir's Hops Hopsi 10-video installation at PROGRAM is accompanied by a soundtrack composed by Magnús B. Skarphéðinsson. On Saturday February 20, Icelandic violist Gudny Gudmundsdottir will perform on top of the existing music, synthesizing the fragments of videos and sounds into a single tonal narrative.
Gudny Gudmundsdottir
studied violin and viola in Reykjavík, Freiburg and Berlin, and musicology in Berlin. She is the founder and director of an annual music festival in Kópavogur, Iceland, and the manager of the Icelandic string ensemble Skark.