Antonia Hirsch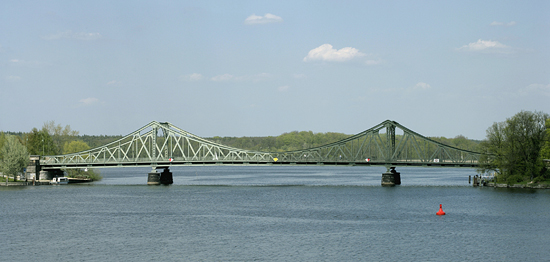 Antonia Hirsch, Eintracht/Zwietracht (Bridge), 2006
Determined by a conceptual imperative, Antonia Hirsch's projects encompass a variety of media, including installation and lens-based work. A significant focus of her practice addresses systems of measurement, as well as other systems of representation, and explores how these function as interfaces between personal experience and a shared, social reality. Standardized systems, such as the time system or the metric system, are based on comprehensive abstraction, thus permitting the system's application across physical, cultural or economic boundaries. This abstraction amounts to a removal of the system's indexical anchor — lived experience — and exposes its arbitrary nature, thereby revealing it to be a consensual fiction.
Antonia Hirsch is a Vancouver-based artist who has participated in group exhibitions in Canada, Europe and Asia, including Le Chamois de Messidor at Program, Berlin (2008), Altered States at the Taipei Fine Arts Museum (2006), and Concrete Language at the Contemporary Art Gallery in Vancouver (2006). Her work has been featured in solo exhibitions at Gallery 101, Ottawa (2007), the Charles H. Scott Gallery (2006) and Artspeak Gallery (2003) in Vancouver, the Kitchener Waterloo Art Gallery (2003) and Gallery 44 in Toronto (2001). In 2004, she was awarded the Canada Council Studio at the Cité Internationale des Arts in Paris.
Her current projects include Vox Pop, an interventionist project on dual video billboards in downtown Vancouver, and Double Blind, a permanent public art commission for the new campus of the Vancouver Community College, to be inaugurated in February 2009.
During her residency at Program, Antonia Hirsch will conduct research that examines an economy's monetary system as a representational structure, in which banknotes act as arbitrary signs whose value is contingent on their place within their system of signification — the market. Any banknote's design is highly ideological; the Euro's iconography specifically features entirely fictional architecture, in an effort to evoke community and exchange throughout the Eurozone. Her residency will investigate these spatial constructs as well as the material, financial and trade relationships embodied within these fictions.