In the Absence of Unambiguous Criteria
Rodney LaTourelle
January 11 – February 17, 2007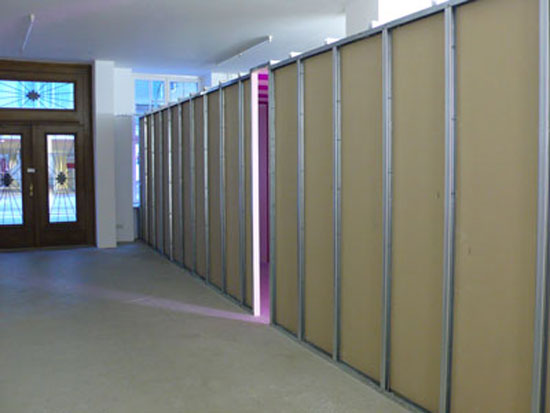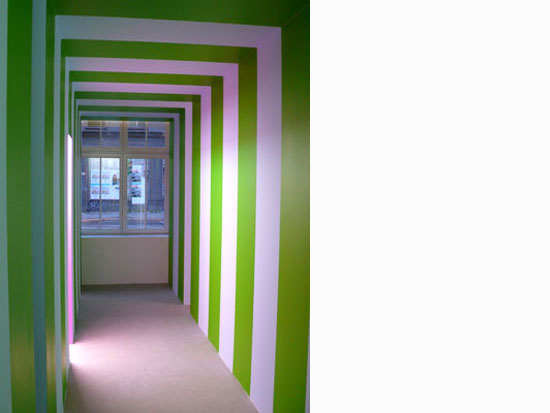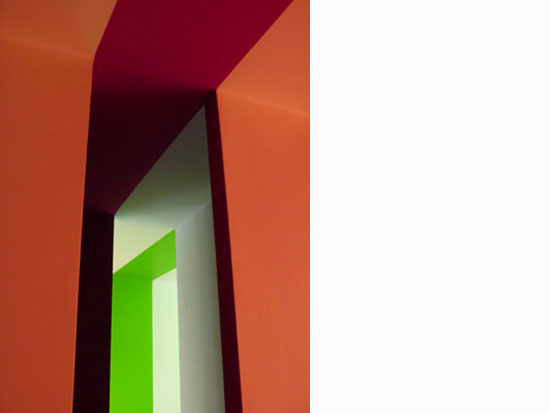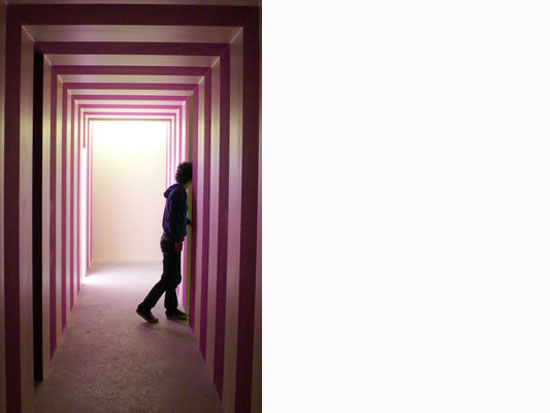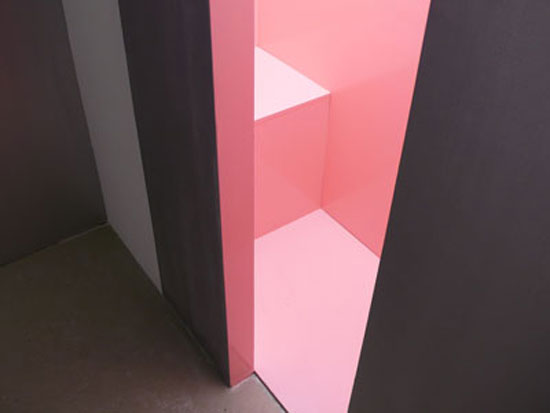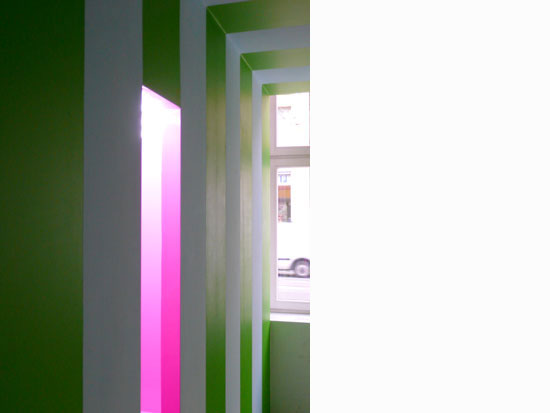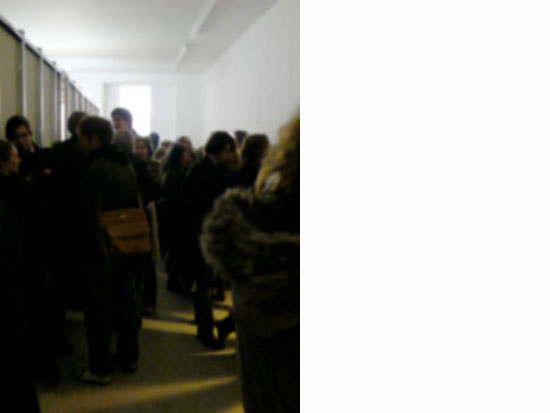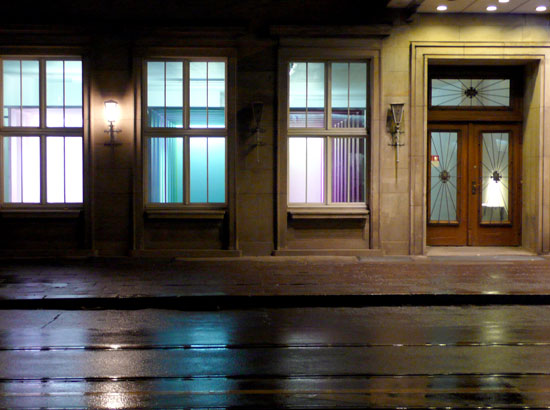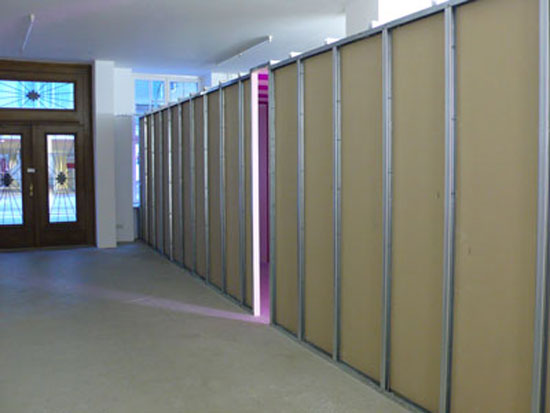 This exhibition features a large scale, site-specific installation that continues the concerns about relations between colour, space, and the body that have been at the focus of Rodney LaTourelle's work for many years. The exhibition space is transformed into a labyrinth of coloured rooms and passages that must be navigated by the visitor/participant.
The installation establishes an ephemeral and shifting sense of space through a series of interconnected passageways to which small one-person monochrome cells are attached. The use of unexpected colour associations in order to establish spatial transitions; 'oscillating' rhythms of reflection and absorption; and a lighting system integrating artificial and natural sources, all combine to form a landscape layered with coloured space and articulated by territories of light.
The colour system is based on psychological, physiological, and aesthetic responses and combines two distinct regimes of chromatic relationships; one based on natural phenomenon (such as a cliché sunset) and another based on tones associated with the chakra system, an esoteric structure of energy centres linked within the body.
In this way, a simultaneous visceral and mnemonic response is provoked by this immersive environment. Essential to the work is the interaction between the visitor and space; the reflection and colouring of the body boundary with a shimmering coloured envelope; thus bringing the usual disembodied aesthetic and intellectual appreciation that takes place in a gallery space into the field of direct experience.
Boards Syndicates Governments of the earth Pay –
Pay back the Color you stole –
Pay Red – Pay back the red you stole for your lying
Flags and your Coca-Cola signs – Pay that red back to
Penis and blood and sun –
Pay Blue - … Pay back the blue you stole for your
Police uniforms
Pay Green – Pay back the green you stole for your
Money… Pay that green back to flower and jungle
And river and sky –
Boards Syndicates Governments of the earth pay back
Your stolen colors –
From 'The Ticket that Exploded,' by William S. Burroughs
Rodney LaTourelle
completed his Bachelor of Environmental Studies (architecture) and Master of Landscape Architecture at the University of Manitoba in Winnipeg. Currently he works as an installation artist, architect and writer, based in Berlin. Active both in the fields of art and architecture, his professional work centers on the relations between experience, colour and space. His site-specific installations have been exhibited internationally. LaTourelle also writes frequently for artist's catalogues, and is a regular correspondent for Border Crossings and C Magazine. In 2005, he was a guest critic at the Staatliche Akademie der Bildenden Künste, Stuttgart and was a Sessional Instructor in the Department of Architecture at the University of Manitoba in 2004 and 2006. In 2003-04, LaTourelle was a fellow in the Architecture program of the Akademie Schloss Solitude. His recent solo exhibitions include: Colour Transfers, ON Gallery, Poznan (06), Soft Republic at Akademie Schloss Solitude, Stuttgart (05), Pharmakon, Contemporary Art Forum, Kitchener (04) and Chronochroma 5 at SKC, Belgrade (04).
The exhibition is kindly supported by: