Lost & Found
Saturday, September 3, 2011, 21:00
*
Please RSVP to found@lost.nl // limited seats available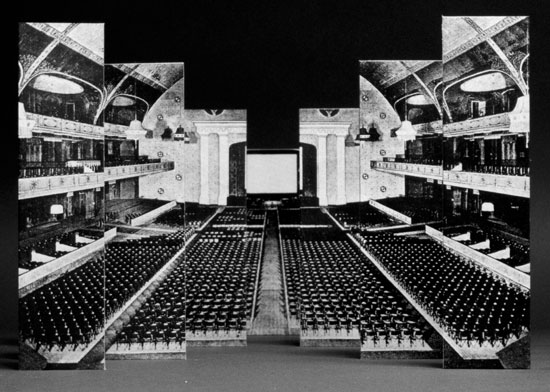 Invitation: Paper Theatre, Sport-Palast-Lichtspiele, Alexandra Leykauf 2011
L&F is coming to Berlin to start the new season.
Featuring an extremely rare screening of Ed Ruscha's film PREMIUM, sound recordings of abandoned buildings made for eavesdropping, submitted slides of an art magazine, naked women on laptops, how the most famous modern art museum in the world treats usb sticks, painting your body hair with mascara, drinks, music and more!
Lost & Found is a night of stray images and sounds. The program is compiled from received and selected material by Constant Dullaart and Julia van Mourik.
Lost & Found was initiated in Amsterdam in 1997. The formula remained almost unchanged over the years; an eclectic group of artists organize screenings of overlooked, obscure and forgotten visual and audio artifacts from archives and private collections from around the globe to show material which doesn't fit comfortably into regular gallery contexts; work which demands more concentration than the usual walk-by, or seems out of place anywhere. The salon-like events where held in Amsterdam, Vilnius, Alexandria, Cairo, Los Angeles and in the New Museum in New York. 
Kindly supported by Mondriaan Foundation, the Embassy of the Kingdom of the Netherlands, PROGRAM and robstolk®. Special thanks to Gagosian Gallery.