Timur Si-Qin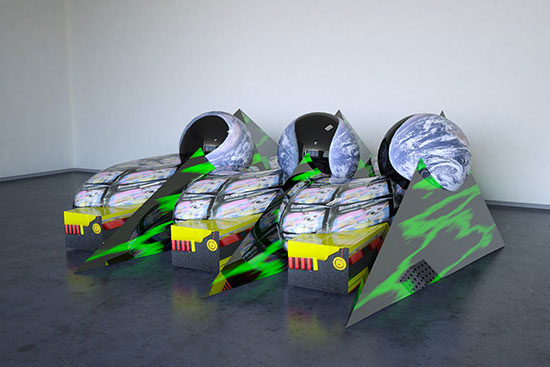 Timur Si-Qin (b.1984 Berlin) is an artist of German and Mongolian-Chinese decent who grew up in Berlin, Beijing and the American Southwest. His work emphasizes the nature of the synthetic, focusing on the materiality of globalized and networked society, often times blending the virtual with the actual in an effort to highlight the heterogenous, distributed space of our mass-mediated ecology.
Si-Qin has shown internationally at Peer to Space in Munich, Germany, Darsa Comfort in Zurich, Switzerland, School of Development in Berlin, Germany, and The Sullivan Galleries of The Art Institute of Chicago, Chicago, USA. He most recently created and curated the
Chrystal Gallery
, a virtual gallery showing international artists in 3D photorealistic rendered spaces. Si-Qin lives and works in Berlin.