SOUND CONSTRUCTIONS > Saturday March 8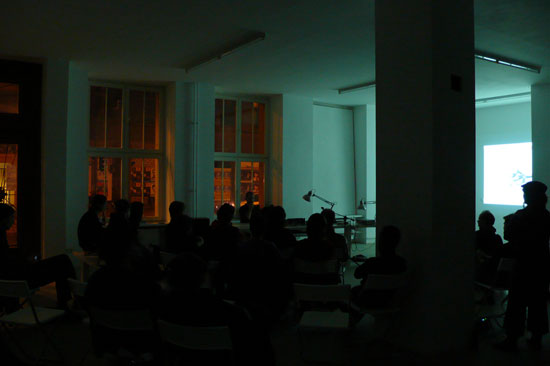 17:00 artist talks and discussion
with Rob Curgenven, Derek Holzer, Anne Kockelkorn, Carsten Stabenow (Tuned City), Henry Stag, Jodi Rose, Jacob Kirkegaard
Robert Curgenven
works with harmonics, textures and resonance as articulated not only through instruments/objects, in space and place, but also in time and the dislocation of the remote, exploring slowly shifting layers in the fabric of fields of perception. Rob will discuss ideas of architecture as frozen music, sculpting of space and movement; sound and spatiality of public space; and 'solid sound,' standing waves and resonance in the 'playing' of architecture.
Carsten Stabenow
,
Anne Kockelkorn
&
Derek Holzer
present 'Tuned City - Between sound and space speculation', an exhibition and conference project planned for July 2008 in Berlin which proposes a new evaluation of architectural spaces from the perspective of the acoustic. Drawing the traditions of critical discussion about urban space within the architecture and urban planning discourse into the context of sound art, this expanded discussion reinforces the potential of the spatial and communicative properties of sound as a tool and means of urban practice.
Henry Stag
presents 'Sound of Cities', where vibrations in urban spaces are transformed into an ever changing terrestrial symphony, the city itself is playing the music. Signals from around the world are sent to the server, triggering sounds programmed by musicians to be manipulated and mixed by the listener.
Jodi Rose
explores the metaphorical and poetic aspects of bridges as transmitters and receivers of signals, the world writing messages to itself, tuning into unheard vibrations and resonant transcendence through the voice of these structures.
Jacob Kirkegaard
works with "secret sounds" from within a variety of environments: volcanic earth, a nuclear power plant, an empty room, the TV tower. His performances, audio/visual installations and compositions deal with acoustic spaces and phenomena that usually remain inaccessible to sense perception. Jacob talks about his latest project, Labyrinthitis, going inside the body to investigate the sound made by the inner architecture of the ear itself.
20:00 screening and performances
invitation to play '
Sound of Cities
' installation
live performance by
Rob Curgenven
screening of 'Singing Bizovik Bridge: Live in Ljubljana'
audio: Luka Prinčič & Jodi Rose, video: Luka Dekleva, Ljubljana, Dec 25, 2007
(documentation/performance, supported by Gallery Kapelica, codeEP and Slovene Ministry of Culture)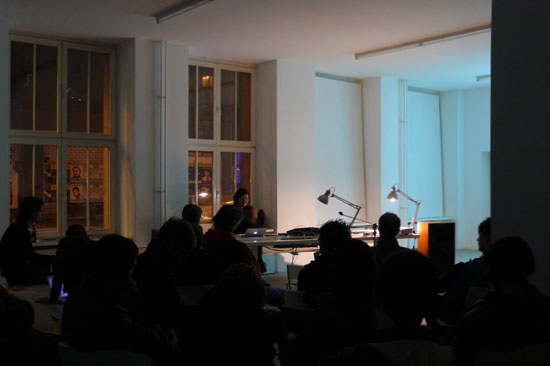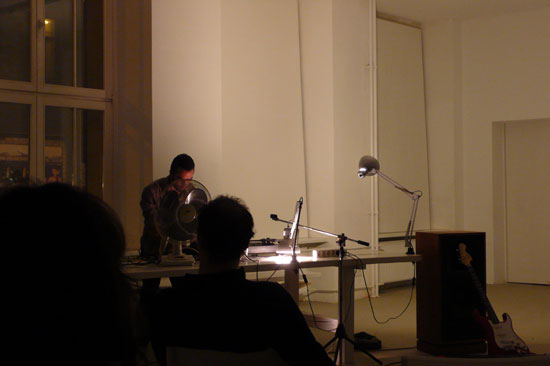 Jodi Rose (top), Rob Curgenven (bottom)