Caitlin Berrigan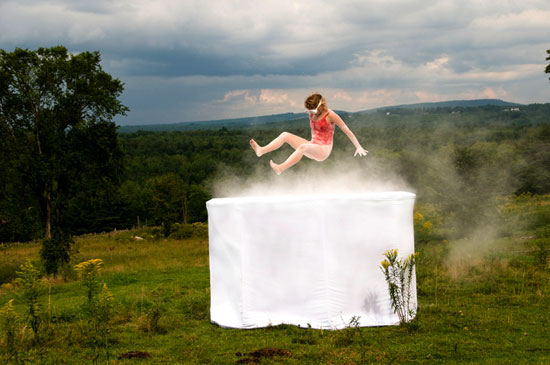 Caitlin Berrigan is a visual artist from the United States. Her practice is conceptual, carried by material things: tactile and edible sculpture, immersive installation, electronic media and participatory performance. Her work is driven by the intimate relationships we have with interwoven narratives of technoscience and culture, the molecular, the viral, the grotesque, unnerving spaces of the body and social responsibility. She is interested in the poetic space of disjuncture produced by mixing social critique with humor, irony, disgust and ambiguity.
Berrigan has presented her work internationally, including at the Whitney Museum's Initial Public Offerings, Storefront for Art & Architecture, Gallery 400 Chicago, Anthology Film Archives and the Center for Contemporary Art Tel Aviv. She has been an invited speaker at the New Museum, Harvard Medical School, and the Max Planck Institute. Berrigan received an Agnes Gund fellowship to attend the Skowhegan School of Painting & Sculpture (2008) and was an artist in residence at the Bioarts Initiative at Rensselaer Polytechnic Institute (2007). She holds a Master's in visual art from MIT (2009) and a B.A. from Hampshire College (2004).
During her time at PROGRAM, Berrigan is developing the idea of "pathetic political gesture." The performance of Berrigan's work often takes the form of a derisory political gesture, almost certainly destined to fail. Yet it is made in all sincerity, thus avoiding cynicism. This tactic leaves open a space for genuine, hopeful desire, the driving force of politicized acts. Through performance and participatory sculpture, Berrigan will investigate the entanglement of politics and metaphor in a politics of the pathetic.